In the first week of June 2017, the news about Samsung's smartphones dominate the list of top ten most popular gadget news this time. Recorded four Samsung devices that steal attention last week, which is about the specifications of Galaxy J5 (2017), Galaxy J3 (2017), and the Galaxy S7 Edge, and the presence of the Galaxy S8 + Emperor Edition in Japan.
In addition to Samsung, the interest of the gadget will be Asus Zenfone Zoom S is still very high. This is proved by the best-selling five-charm article ZenFone Zoom S. No less interesting is the presence of an entry-level smartphone that uses the mysterious Xiaomi Yun OS and price information and specifications of the latest smartphone OPPO R11 and Xiaomi Mi Max 2. And the following is a list of ten articles gadget Most popular first week of June 2017.
Price and Specifications Samsung Galaxy J5 (2017) 29810
Recently Samsung has done a comparison between Samsung Galaxy J5 (2016) with the Galaxy J5 (2017). There are few consumers who are curious about the hardware specs buried by Samsung in Galaxy J5 (2017). Seen in these comparisons, Samsung has enhanced features as well as embedded hardware. Camera 13 MP + 13 MP On … Read more
13 Recommendations Smartphone Android Rp2 Millions (2017) 17602
In the era of such gadgets now there are hundreds of thousands or even millions of smartphones in circulation, of course with the brand and different models. But because so many choices, it is this which makes many people uncertain and hesitant in choosing a smartphone which is fit for use. Well, for those who do not … Read more
4 Reasons Samsung Galaxy S7 Edge Still Worth Purchased 16444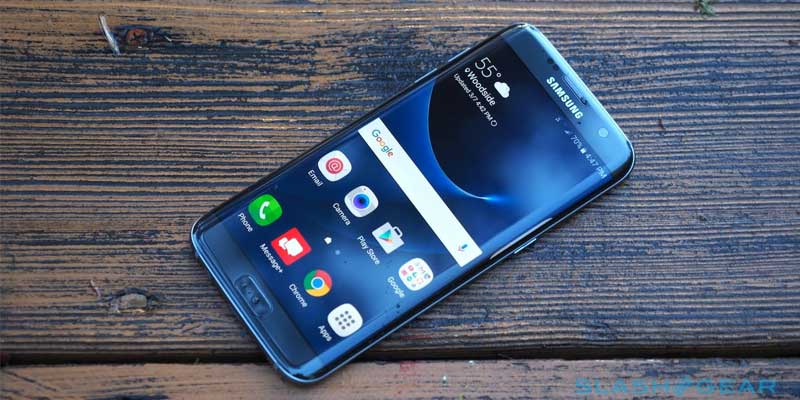 The arrival of the Samsung Galaxy S8 and S8 + seemed to diminish the charm that held the former flagship, the Samsung Galaxy S7 Edge. Because it can not be denied, the quality of the Samsung Galaxy S8 and S8 + is much better than the Samsung Galaxy S7 Edge, ranging in terms of design, performance and features brought. Then in the 2017's … Read more
Mysterious Xiaomi smartphone comes, Is redmi 5? 13605
Chinese smartphone manufacturer, Xiaomi, seemed never to stop running to catch up. Evidently, Xiaomi very keen to introduce the newest product line. One appeal is presented, presenting bold Xiaomi devices with specification classy, but sold at affordable prices. The latest leak, Xiaomi is currently working on the latest redmi family lines, … Read more
Prices and Specifications Xiaomi Mi Max 2 12278
After several times appeared in some leaked images and specifications information, Xiaomi finally officially released the latest flagship phablet Mi Max 2. This device belonging to the group because the phablet device has a screen more relieved than smartphones but smaller than tablets. Mi Max 2 is the next generation of the Max Mi … Read more
Prices and specifications OPPO R11 10779
2017 seems to be the year for many global smartphone manufacturer to introduce a homemade device that adopts the dual-camera support. Not only is placed on the front (OPPO F3 series), but the dual-camera is also placed on the back of the device. One manufacturer of smartphones to adopt the dual-camera support is OPPO. After the successful release … Read more
Enchantment 5 Asus Zenfone Zoom S 10396
ASUS to continue the series with the release of his third ZenFone ZenFone 3 Zoom or also known as ZenFone Zoom S. Introduced some time ago to consumers in Indonesia, ASUS helped showcase technology and a variety of features that are present on the smartphone. Anything? Without the need for further ado, here are five advantages Asus Zenfone Zoom S …. Read more
Samsung Galaxy J3 (2017) Already Roam Free 10064
Image information and specifications of Samsung Galaxy J5 (2017) and Galaxy J7 (2017) has been revealed. Now turn to leaks on the Samsung Galaxy J3 (2017) appeared. We can be sure Samsung Galaxy J3 (2017) will be a smartphone with the most inexpensive price compared to other J Samsung family. In addition, Samsung Galaxy J3 (2017) with model number SM-J330 will … Read more
Samsung Galaxy S8 + Emperor Edition arrives in Japan 8121
Once present in the markets of China and Hong Kong, Samsung officially launched the flagship smartphone Galaxy S8 + with 6 GB of RAM and an internal storage of 128 in Japan. S8 + variants of the Galaxy itself was named Emperor Edition in the land of the rising sun. Through the leaked brochure circulating on the internet, the Samsung Galaxy … Read more
Xiaomi Mi Snapshots Show Results Max 2 6860
Not long ago Xiaomi has released a new smartphone that has a jumbo battery capacity of 5,300 mAh, Mi Max 2. Equipped with Snapdragon chipset 625, a smartphone that has a screen size of 6.44 inches is also supported by 4 GB of RAM and a choice of 64 GB or 128 ROM GB.