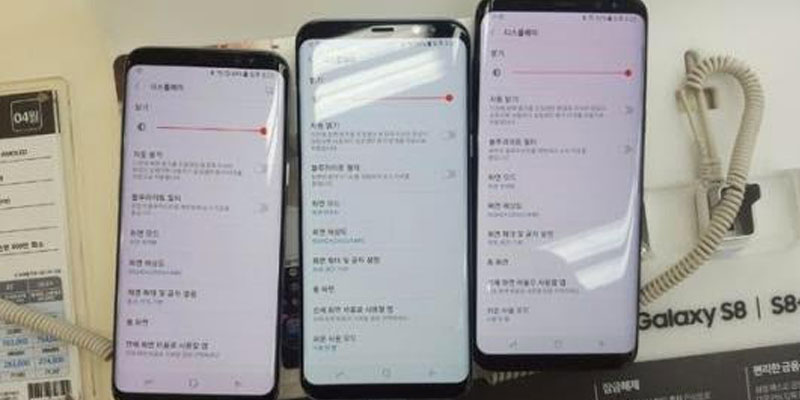 Failure Samsung Galaxy Note 7 create market confidence in the South Korean company had dropped. To restore confidence, Samsung appears to be serious and careful in designing and producing Galaxy S8 and S8 + who is now a smartphone with a gorgeous and innovative design.
But recently released, a number of consumers had complained about the Galaxy screen S8 and S8 + they have emits a reddish color. Samsung was hastily gave a statement that the problem is not the failure of production. Users can fix this by manually setting screens.
And now, as reported in the GSM arena, Samsung re-issued a new statement which confirms that the red color that radiates on screen Galaxy S8 and S8 + because Super AMOLED panel itself.
Samsung explains that the characteristics of the Super AMOLED screen does have a different screen color display with other display panels. Users can optimize the colors on the screen depending on the settings of each.In addition, Samsung also promised to provide a firmware update that will help the user to optimize the color display on the screen of their smartphones according to individual taste.