Lately, Fidget Spinner so toys are being nge-hits among young people. Played by twisting in the hand, a game that looks simple is claimed to relieve stress and help the people in terms of focus.
Whether you are one who likes to play this game? What if you left the house and forgot to bring Fidget Spinner? Seeing the opportunity, one smartphone accessories company making the casing by attaching the contemporary game.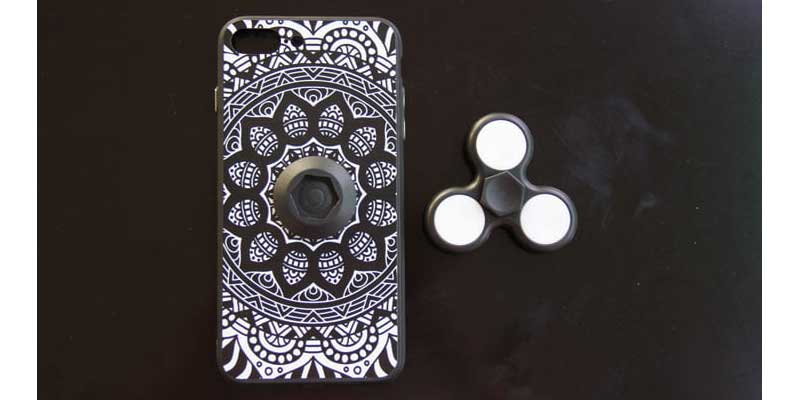 As reported by the GSM arena, additional casing with Spinner Fidget is only for the iPhone 7 and 7 Plus. To play it, you can remove it from the casing Fidget Spinner and then be able to play it. Or also remain attached to the casing smartphone and turn the Spinner Fidget.
Interestingly, this case also comes with a sleek design and is equipped with a pattern that looks unique. Made of lightweight but strong material, in addition to making you comfortable when holding the smartphone also provides long-term protection. Casing is sold at a price of € 23.49, or about 300 thousand.